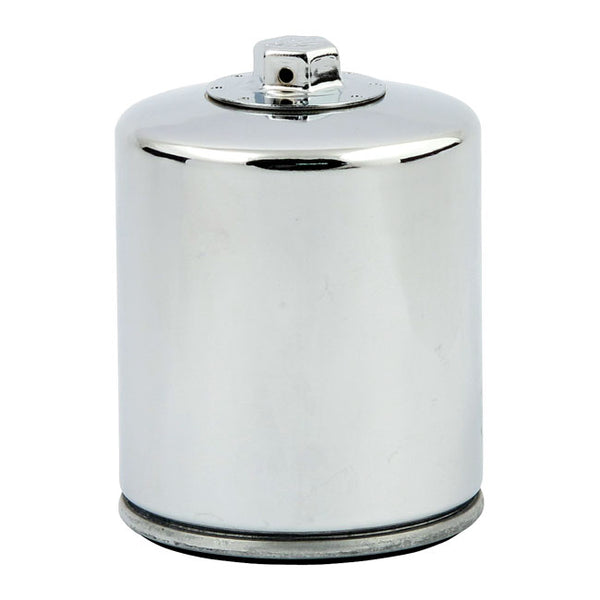 K&N
K&N oljefilter. Twin cam/M8. Krom.
Passer alle Twin Cam fra 1999 og nyere. Og 99 modell EVO softail. Krom.
Fits: > 1999(NU)Softail; 99-17(NU)Twin Cam; 17-19 M8
K&N powersports oil filters are produced using the most profound quality assurance controlled manufacturing methods, assuring that every K&N oil filter is equal to or will exceed all OEM specifications. These filters contain a modern synthetic filter media, designed for ultimate flow with less pressure drop, yet engineered for outstanding filtration. High filter flow rates are important in racing vehicles where heavier grade oil is used and the oil is pumped much faster than in a standard vehicle. When the engine is circulating oil at high RPM rates, the high-flow oil filter helps reduce the loss of pressure through the filtering process. K&N oil filters are also ideal for high-end synthetic motor oil. Synthetic motor oil is said to offer improved flow performance at cold temperatures while providing superior protection against thermal degradation. K&N powersports 'spin-on' oil filters feature a heavy-duty metal can and a 17mm nut affixed onto the end that allows for easy installation and removal. The 17mm nut is crossed-drilled so racers can safety wire the filter to their bike.