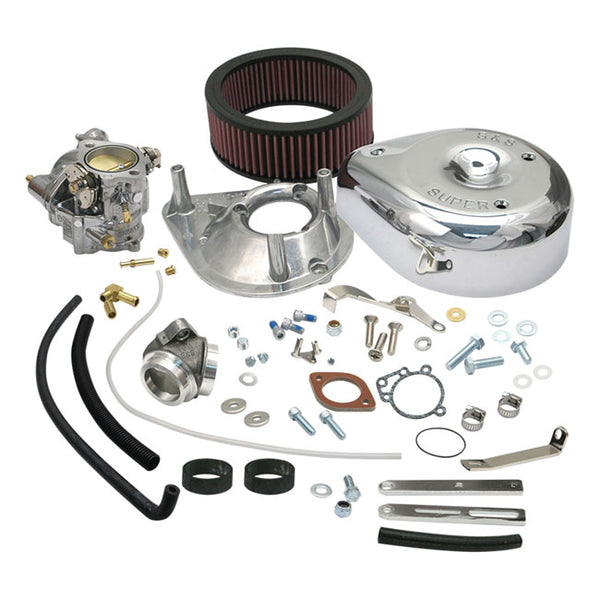 S&S
S&S Super E forgasser kit. Shovelhead. L78-84.
Komplett kit med luftfilter og manifold.
Well suited for standard to demanding high performance applications. These very well developed carburetors are depndable, easy to install, tune and give the best leg room. Designed to give you years of hassle free riding fun due to the unmatched simplicity and great fit. Each carb kit includes a S&S carburetor, teardrop air cleaner assembly, manifold, mounting hardware, fuel line and clamps, an extra intermediate jet, two main jets, and a complete installation and tuning booklet. The Super E carb has a 1-7/8" throat and is recommended for use on any displacement H-D Big Twin or XL Sportster engine, regardless of the performance modifications. This includes both stock and high performance engines.
Fits: > L78-84 Shovel with band type heads